Swimming Personal Checks
Order Swimming theme and other Sports and Hobbies bank check designs online in a variety of styles.
Matching labels and covers are also available to compliment most of these personal check designs.
---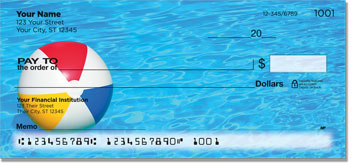 Pool Toy Checks
...

---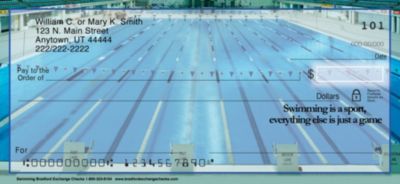 Swimming 4 Images
Dive into the water and win the race with these fabulous Swimming Checks! - You take your mark on the starting platform, anxiously anticipating the signal to dive into the cool, clear water and begin the thrill of your next victory! Now, imagine the splashing of the water and the intensity of each stroke when you use these swimmer checks from Bradford Exchange Checks. Showcasing the excitement of the sport, four different designs feature athletes swimming competitively with inspirational quotes that say, The longer you train, the shorter the race , Don't count the laps, make the laps count , Race like you're in 1st, train like you're in 2nd and Swimming is a sport, everything else is just a game .Plus, you'll find these swimmer personal checks are just as practical as they are inspiring. Brought to you exclusively by Bradford Exchange Checks, they're expertly re-created with premium-quality check printing. Don't let this opportunity float away - get your swimming checks as soon as possible! Order now! Pricing shown is for 2 boxes of Singles....

---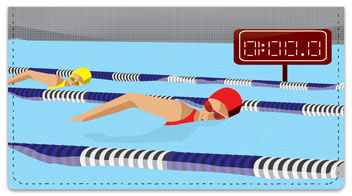 Swimming Checkbook Cover
...

---
Take The Plunge Personal Checks
Take The Plunge Swimming & Diving Checks - Take the plunge with these personal checks! For swimmers and divers alike, this design is sure to make a splash. The diver's graceful form and swimmer's sweeping laps highlight the elegance and athleticism of both sports. This illustrated series will tell everyone where you'd rather be--in the water. Jump in...

---