Hippo Personal Checks
Order Hippo theme and other bank check designs online in a variety of styles.
Matching labels and covers are also available to compliment most of these personal check designs.
---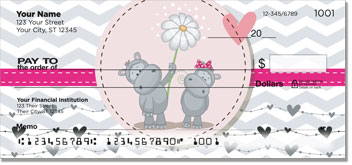 Hungry Hippo Checks
...

---
Hippo Heaven Personal Checks
Hippo Heaven Personal Checks - These hippopotamus personal checks are sure to make you feel like you're on safari with your favorite herbivore. ...

---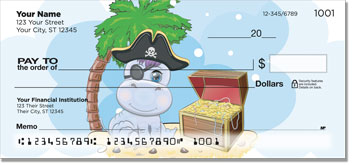 Happy Hippo Checks
...

---
Because I Said So Personal Checks
Hippo Checks - Ever feel like you just need to tell everyone "Because I said so, that's why..." These fun checks can tell then for you! The 4 check series is beautifully done in watercolor and chalk and will get everyone's attention without your saying a word! ...

---