Zoo Animals Personal Checks
Order Zoo Animals theme and other bank check designs online in a variety of styles.
Matching labels and covers are also available to compliment most of these personal check designs.
---
Zoo Babies Personal Checks
Photography Copyright: 2010 Zoological Society of San Diego. The 100-acre San Diego Zoo is dedicated to the conservation of endangered species and their habitats. The organization focuses on conservation and research work around the globe, educates millions of individuals a year about wildlife and maintains accredited horticultural, animal, library and photo collections. We believe that even one endangered species is one too many. For more information about the San Diego Zoo, please visit the Web site at...

---
Zoo Animals Personal Checks
Zoo Animals Personal Checks - When you feel like life's a Zoo - then sometimes the best solution is to simply celebrate it! These fun-loving Zoo Animal Personal Checks will remind you to keep smiling and look for the fun in the craziness! ...

---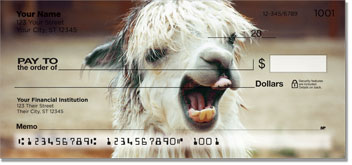 Zoo Animal Checks
...

---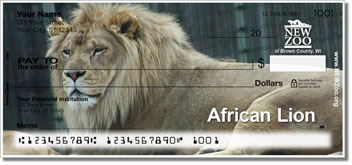 NEW Zoo Favorites Checks
...

---
Nap Time at the Zoo
Nap Time......

---