Wizard of Oz Checks
Order Wizard of Oz personal checks online in a variety of designer styles.
Address labels and covers are also available to match or complement most of our check designs.
---
Yellow Brick Road Checks
Wizard of Oz Checks - We're off to see the wizard! These magical Wizard of Oz personal checks create a trail of discovery and adventure! Colorful and professionally rendered, this classic movie personal check series pay homage to one of the most classic American films of all time!...

---
Wickedly Oz
Wickedly Oz Check Designs Feature Wizard of Oz Characters and Adorable Fairies - Enjoy the magic and excitement of fairies when you carry these Wickedly Oz fairy-themed personal checks from Bradford Exchange Checks! Four dynamic designs capture the essence of the Wizard of Oz with acclaimed artist Jasmine Becket-Griffith's wide-eyed fairies. The fairies sit on the yellow brick road and resemble the different characters from the book - Dorothy, the Wicked Witch, Glinda, Scarecrow, Tinman, and the Cowardly Lion.Plus, you'll find these Wizard of Oz check designs are just as practical as they are fun. Brought to you exclusively by Bradford Exchange Checks, they're expertly re-created with premium-quality check printing. Don't miss this chance to celebrate your favorite Wizard of Oz characters - get your Wickedly Oz fantasy art checks as soon as possible! Order now! Pricing shown is for 2 boxes of Singles....

---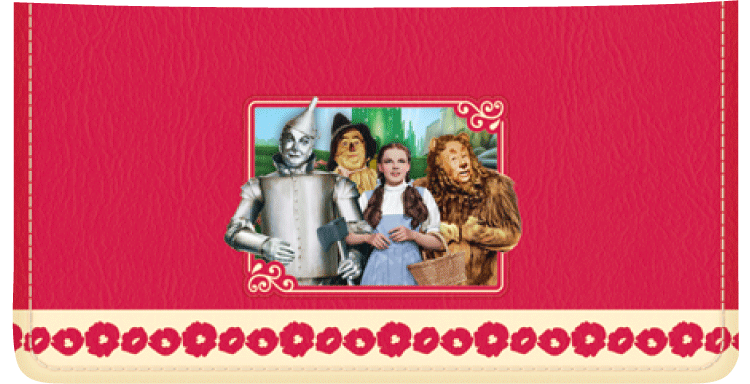 The Wizard of Oz Cover
This ruby-red leather cover highlights Dorothy and her friends....

---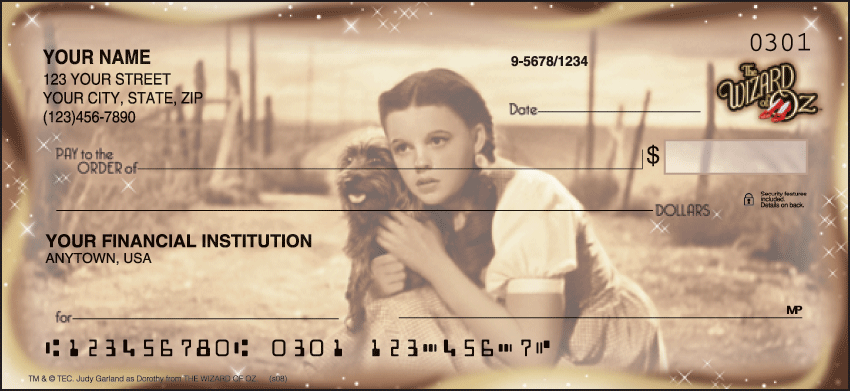 The Wizard of Oz
Dorothy and Toto travel from adventures in Munchkinland to Oz with these checks....

---