Hippie Checks
Order Hippie personal checks online in a variety of designer styles.
Address labels and covers are also available to match or complement most of our check designs.
---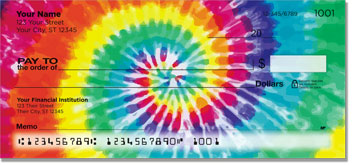 Tie Dye Checks
...

---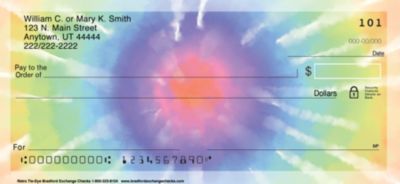 Retro Tie-Dye
Colorful Retro Tie-Dye Personal Check Designs Fill Your Day with Feel Good Vibes! - Make every day a sunshiny day! Now, Bradford Exchange Checks adds a burst of rejuvenating color to your life with this vibrant collection of groovy retro tie-dye art personal check designs, showcasing four very cool tie-dye designs! Renew your sense of free-spirited energy and youthful fun with every personal check you write. The Retro Tie-Dye personal designer art checks are available exclusively from Bradford Exchange Checks, and are expertly re-created with quality check printing. Express your own beautiful, colorful style and order your Retro Tie-Dye personal check designs now! Pricing shown is for 2 boxes of Singles....

---
Rainbows Of Peace Personal Checks
Rainbows Of Peace Personal Checks - It's time to revive the 60's with a renewed call for peace, understanding and acceptance around the world. Send a new message to the universe one check at a time, with these Rainbows of Peace Personal Checks....

---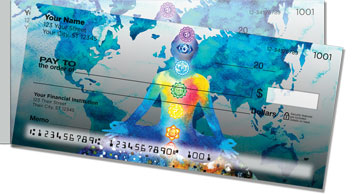 Peace & Love Side Tear Checks
...

---
Let It All Hang Out Personal Checks
Retro Hippie Checks - These retro style hippie personal checks are positively groovy! Comical illustrations and sayings include:


You bet your sweet bippy!
The devil made me do it
Let it all hang out
Sock it to me!
!...

---
Leaf Personal Checks
Cannibus Creation Personal Checks - Show your support for the new laws to approve the use of medical marajuana and to decriminalize it's use. This four check series is a very subtle way to send the message that you are in favor of the new laws and will help to bring awareness and support to the cause....

---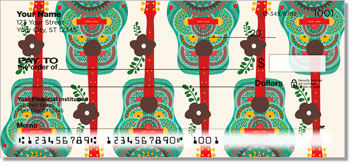 Hippie Chic Checks
...

---
Groovy Personal Checks - 3 images
What's Included Per Box: 5 Pads of Checks 20 Deposit Tickets 1 Transaction Register...

---
Groovy Hippie Bus Checks
Hippie Checks - These beautifully colorful peace hippy personal checks are ready to roll! Spread some love with this awesome retro flower power personal check series! Escape the daily grind and spread positivity with these professionally photographed peace love personal checks!...

---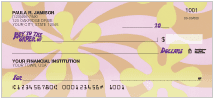 Groovy Checks
Groovy will take you back to the 60's. This nostalgic check will make a great addition to any checkbook. Product Description Singles Duplicates Checks per pad 25 20 Pads per box 5 5 Checks per box 125 100 What's Included FREE 20 Deposit Tickets and1 Transaction Register...

---
Colors Collide Tie Dye Personal Checks
Colors Collide Tie Dye Checks are a unique, multi-colored check of rainbow waves with a hippie, tie dye style....

---
Classic Tie Dye Swirl
Make your checks stand out with Tie Dye Personal Checks. These checks feature four rotating images of bright tie dye patterns. As always, these personal checks are available at our everyday low prices. Don't forget to purchase your matching address labels!...

---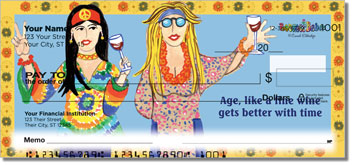 Boomer Babes Checks
...

---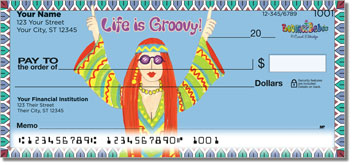 Boomer Babes 2 Checks
...

---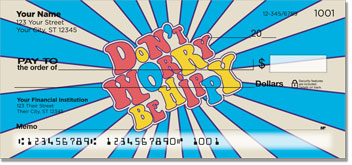 1960s Hippie Checks
...

---