Churches Checks
Order Churches and other Christian theme personal checks online in a variety of designer styles.
---
National Cathedral In Washington DC Personal Checks
National Cathedral Personal Checks - Located in the heart of our nation's capital is the National Cathedral. It was built over a century ago and stands as an iconic symbol of strength and faith for the American people. Constructed in the Gothic style, the Cathedral is a recreation of churches built in the middle ages. This check series captures modern and medieval history in your wallet!...

---
House of Worship Personal Checks
Welcome to artist Jim Shore's quaint American countryside, where a beautiful little church with its tall steeple will add to the celestial view on your checks, address labels and Inspiration cards....

---
Country Churches
Beautiful countryside parishes surround these lovely churches in our Country Churches Personal Checks. From the prairie to the farm, the mountains to the town, these churches are of small town spiritual focal points....

---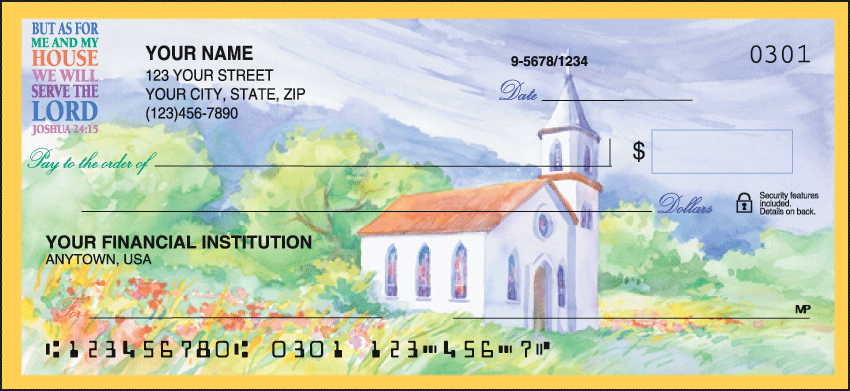 Country Churches
Each of the quaint country churches featured on these checks is perfectly complemented by an appropriate Bible verse. Coordinating return address labels are available....

---
Country Church Personal Checks
Religious Checks - This beautiful country church set on a hillside among the pines is a perfect image of serenity and peace. Capture the beauty of the classic watercolor image and keep it in your wallet. It will give an uplifting moment to all that see your checks!...

---
Churches in the Winter
Feel the wonder and awe that is inspired by these beautiful Churches in Winter Personal Check. From snow covered mountain cathedrals to small country churches in mountain valleys, there is something in each that will reach into your soul and send it soaring to the sky....

---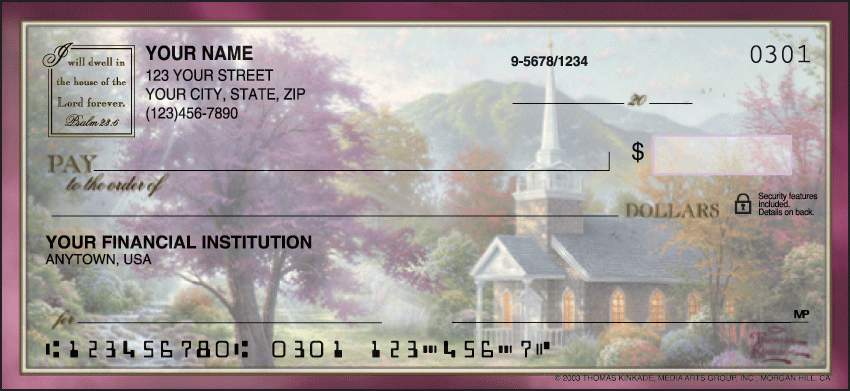 Churches by Thomas Kinkade
Four serene country church scenes by Thomas Kinkade make up this tranquil check design. Coordinating return address labels and checkbook cover are available....

---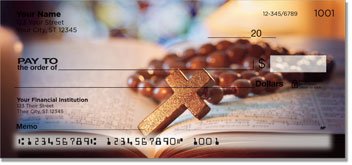 Church Checks
...

---
Church And Steeples Checks
Church Checks - These quiet, thoughtful religious personal checks show the way of our Lord and Savior with their Christian theme and well intentioned nature. Glory be to God in this visually striking personal check series!...

---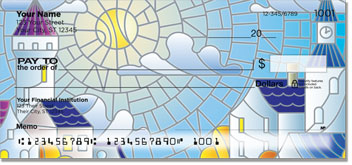 Chapel Checks
...

---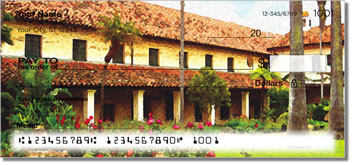 Bulone Mission Checks
...

---
Amazing Grace
These checks have country churches, each complemented with a different inspirational verse. Coordinating return address labels are available....

---