Bible Quotes Checks
Order Bible Quotes and other Christian theme personal checks online in a variety of designer styles.
---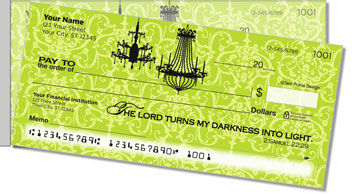 Puma Religious Side Tear Checks
...

---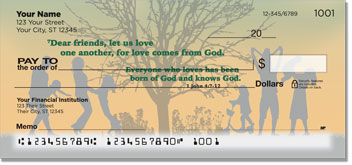 God's Love Checks
...

---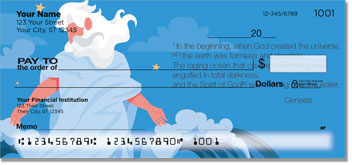 Genesis Checks
...

---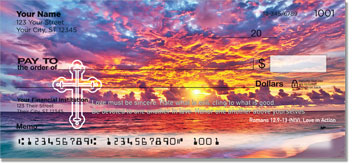 Faith in Action Checks
...

---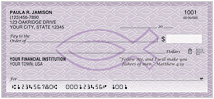 Eternal Messages Checks
Simple inspirational messages and heavenly inspired icons add a modern twist to this classic Eternal Messages check design. Each scene features a bold background with a repeat iconic pattern and one of the bible verses below. Matching labels and checkbook cover also available. Order your Eternal Messages personal checks today! Follow Me and I will make you fishers of men Matthew 4:19Oh that I had wings like a dove; then I would fly away and rest Psalm 55:6 Praise him all his angels praise him all his heavenly hosts Psalm 148:2 Trust in the Lord with all your heart… Proverbs 3:5 Product Description Singles Duplicates Checks per pad 25 20 Pads per box 5 5 Checks per box 125 100 What's Included FREE 20 Deposit Tickets and1 Transaction Register...

---