Cherubs Checks
Order Cherubs and other Christian theme personal checks online in a variety of designer styles.
---
Precious Angels Personal Checks
Adorable cherubs to brighten your day! The Precious Angels series features checks, address labels, contact cards and a matching leather checkbook cover....

---
Dreamsicles Personal Checks
Very popular as a leading line of collectibles, the Dreamsicles cherubs charm these checks with their childlike sweetness....

---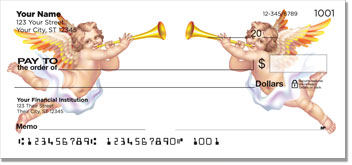 Cherub Checks
...

---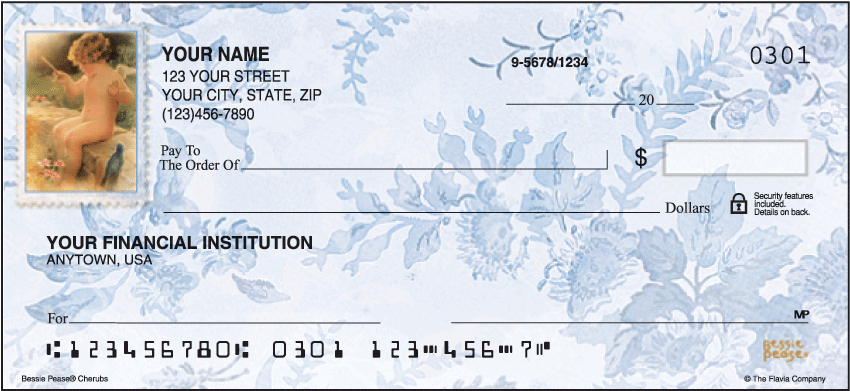 Bessie Pease Cherubs
Four cherub paintings by Bessie Pease Gutmann: "Love's Harmony", "Caught Napping", "The Butterfly", and "The Kiss". Coordinating return address labels and checkbook cover are available....

---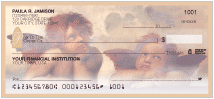 Angels Checks
Bring innocence peace and a piece of heaven to your everyday life with these beautiful cherub inspired checks. Complete the collection with the matching labels. Product Description Singles Duplicates Checks per pad 25 20 Pads per box 5 5 Checks per box 125 100 What's Included FREE 20 Deposit Tickets and1 Transaction Register...

---