Family Home Checks
Order Family Home personal check designs online in a variety of styles.
Return address labels and covers are also available to match or complement most of our Family theme checks.
---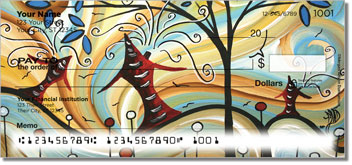 Whimsical House Checks
...

---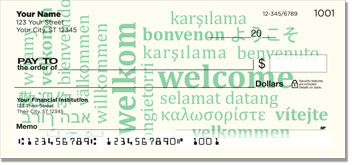 Welcome Mat Checks
...

---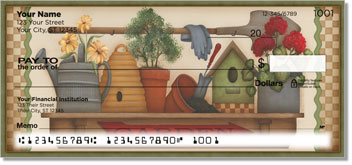 Welcome Home Checks
...

---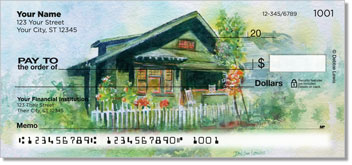 Lewis House Checks
...

---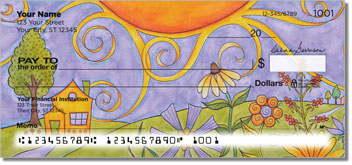 Humble Home Checks
...

---
Home Sweet Home 2 Personal Checks
Home Sweet Home Personal Checks - These peaceful address label designs are simple but show the happiness love that go into making a house a home! Be reminded with every personal check you write out of all of the loving and warm homes around!...

---
Home Sweet Home 1 Personal Checks
Home Sweet Home Personal Checks - There's no place like home, there's no place like home...every time you write a personal bank check you can feel closer to "home" more than ever. With this bright and sweetly colorful neighborhood scene, with four different accent borders, your thoughts of family and friends are just finger tips away. Home after all will always be "Home Sweet Home". ...

---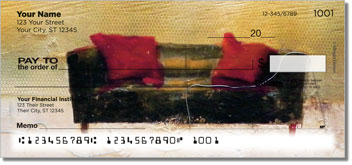 Home Checks
...

---
Home
Birdhouse Checks Offer Inspiring Sentiments of Home - Sometimes a house is just a house but these birdhouses are homes! Show how much the comfort of home warms your heart with these birdhouse personal checks from Bradford Exchange Checks. Featuring images taken from watercolor paintings by artist Carolyn Shores Wright, each design showcases backyard birds and their beloved dwellings along with favorite sayings about home such as, What I love most about my home is who I share it with . Each of the four gorgeous designs incorporates the word HOME in bright colors of purple, blue, dark pink or green and has a matching border.Plus, you'll find these birdhouse checks are just as practical as they are beautiful. Brought to you exclusively by Bradford Exchange Checks, they're expertly re-created with premium-quality check printing. Don't miss this opportunity to delight in this beautiful artwork and a celebration of home. Get your Home personal checks as soon as possible! Order now! Pricing shown is for 2 boxes of Singles....

---
Christian Family Personal Checks
Christian Family is a series of three photographs of Christian families participating in God-honoring activities. These are the backdrop for verses that focus on the need for our households to take a stand for Christ....

---